Medblue Realty is a licensed and registered Real Estate Agency Brokerage Firm specialising in property sales and lettings in the Paphos District. Our firm was established in 1995 and our clients benefit from over 25 years of experience both as Chartered Real Estate Agents as well as Chartered Valuation Surveyors.
During the past three decades of working in real estate, our team has shared part in the transformation of Paphos from an underdeveloped city, into a modern hub of commerce, tourism and business, while still preserving its peaceful character as an idyllic Mediterranean retreat. Through this experience, we are capable of identifying the unique needs of each new client, assisting in the purchase of property according to the lifestyle, investment capability, and future prospects of each client.
Our team operates on a number of physical channels as well as digital portals to sell your property, and we have established a strong presence on social media. We are also one of the fastest-growing estate agencies in Cyprus in relation to impressions and click through rates from ad impressions and search engine traffic in the real estate space. This helps us in aiming for the best resale value for your property, and the highest return for your investment.
Our firm abides by the ethics and rules of conduct of the RICS which assures our clients that we act with honesty, integrity, fairness, transparency, avoidance of conflicts of interest and professionalism. Medblue Realty are:
Licensed Real Estate Agents under the Cyprus Estate Agents Act – Registration number 522
Chartered Surveyors – Members of the Royal Institution of Chartered Surveyors (RICS)
Members of the Cyprus Real Estate Agents Association
Members of the Cyprus Scientific and Technical Chamber
Members of the Paphos Chamber of Commerce
For our clients, peace of mind is very important, and in this respect, privacy is guaranteed when engaging in any communication with clients, as we operate under the scope of the European General Data Protection Regulation (GDPR). In all cases where client's money is required to be held, this is kept in separate client accounts or with the clients' legal advisers. Additionally, the firm is covered by Professional Indemnity Insurance.
Company Information
Year of Establishment
1995
Member of
UK National Association of Estate Agents, FIABCI, CREAA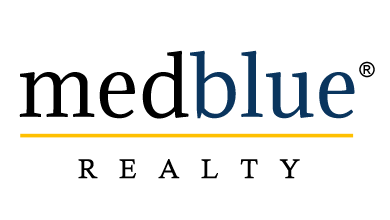 Address & Contacts
Street Address
69 Archiepiskopou Makariou III , Geroskipou , Paphos 8200 , Cyprus
Contact
Working Hours
now
Normal Opening Hours
Mon:

08:00-16:00

Tue:

08:00-16:00

Wed:

08:00-16:00

Thu:

08:00-16:00

Fri:

08:00-16:00

Sat:

Closed

Sun:

Closed