Mayfair Properties is the registered name of Mayfair Real Estate Agency Ltd with registration number ΗΕ221051 and VAT number 10221051V.
Since we opened our first office in 2004 in Larnaca, we have stayed committed in providing the highest standards of quality and integrity in the property market carried out with uncompromising levels of professionalism.
Over the years, Mayfair Properties have invested hard work in establishing, as well as maintaining strong collaborations with leading developers, investors, financial institutions, professional bodies and individual owners. Integrity, honesty, unbiased information and advice allow them to be amongst the realtors' prospective buyers and sellers choose. They have managed to build their success through word of mouth advertising since they believe it is the strongest marketing tool. Mayfair Properties started as a family-run business, but their main concern over the years has been to maintain and grow upon the advantages a family-run business has to offer.
Mayfair Properties wants to be big enough to can and small enough to care. Top-notch customer services.
As a company, do not want to be talking about themselves as they believe others doing it is the most reliable and strong source of marketing. Their years in the industry experiencing and surviving local and international downfalls have given them the experience and made them stronger to assist you in your future steps. To find your home; your holiday home for your happy memories; or just an investment.
What Mayfair Properties can offer:
The experience and connections
The appropriate marketing tools each property requires
A feedback on the property price based on the market
Professional negotiation skills
Handling and preparing the required documentation and also proposing the appropriate professionals for anything else needed.
Company Information
Number of Employees
1-50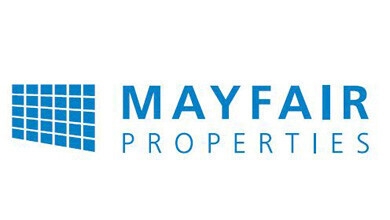 Address & Contacts
Street Address
Corner Archiepiskopou Makariou III & Gregori Afxentiou Avenue, Shop 7 , Akamia Centre , Larnaca 6017 , Cyprus
Contact
Working Hours
now
Normal Opening Hours
Mon:

08:30-13:00

14:30-17:30

Tue:

08:30-13:00

14:30-17:30

Wed:

08:30-13:00

Thu:

08:30-13:00

14:30-17:30

Fri:

08:30-13:00

14:30-17:30

Sat:

08:30-13:00

Sun:

Closed